ANALYTICAL REPORTS DEVELOPMENT
Your worst nightmare ?
Your manager has given you the following spreadsheet and has asked you produce some graphs and give her insights. You stare at this for 30 minutes as you cannot make sense of it and dont know where to start. There are 450 data points in the table and its impossible to get any insights without any serious manipulation of data. You could manually manipulate it and get the job done, but what if the data changes ?
Meanwhile, in a parallel universe, the better YOU has used that 30 minutes to develop the following dashboard using Power BI. You present it to your manager who is shocked at what YOU achieved in such a short time as she was expecting it to be finished in a few days
You walk away grinning, knowing that your promotion is guaranteed.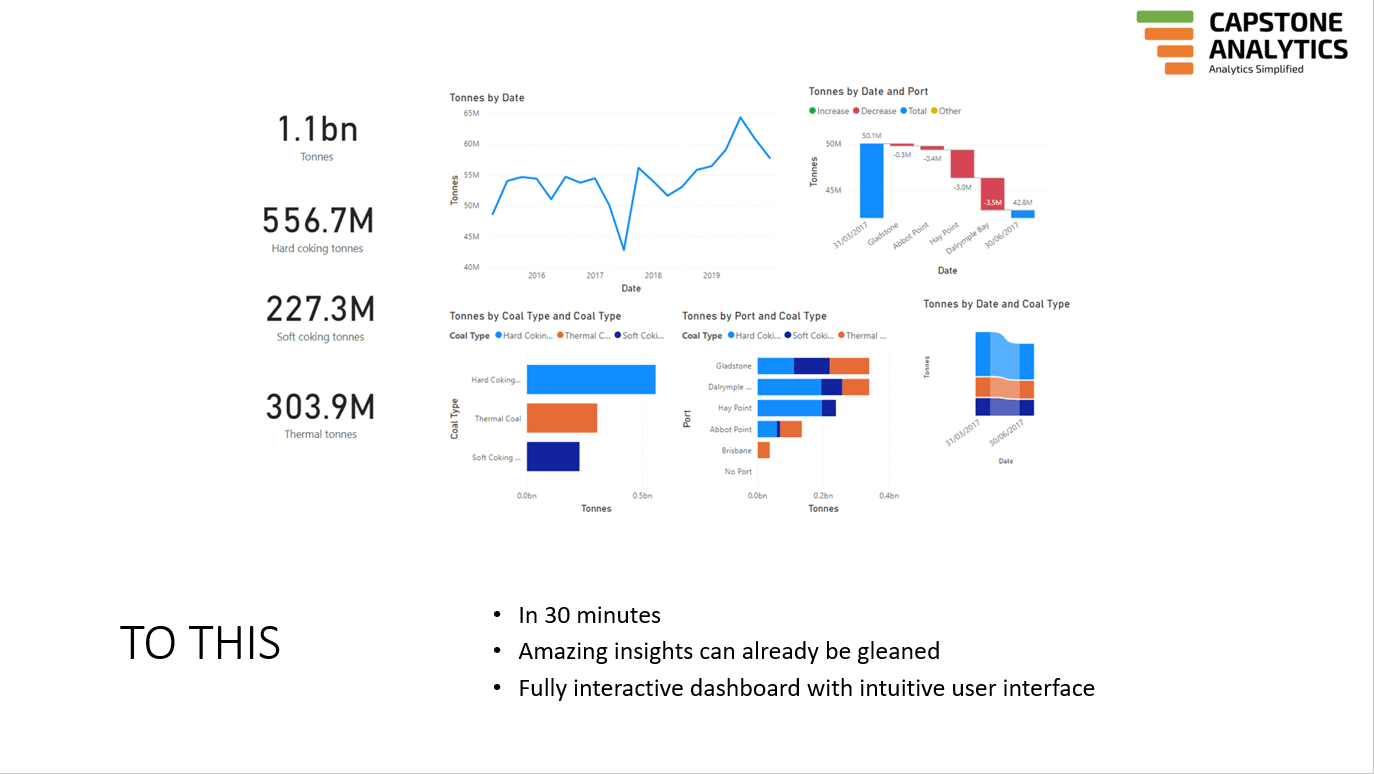 What if we told you this is possible in this universe and you could be a rock star right here and right now ?
Contact us if you want to be that rock star and want that promotion this year.
POWER BI DEPLOYMENT
Tired of having multiple reports of the same data ?
If you are anything like us you want to access all your reports in one place which will give you an accurate view of your organisation. No more manually spending hours on Excel spreadsheets. You can combine data from different sources into Power BI and get all your insights in one place.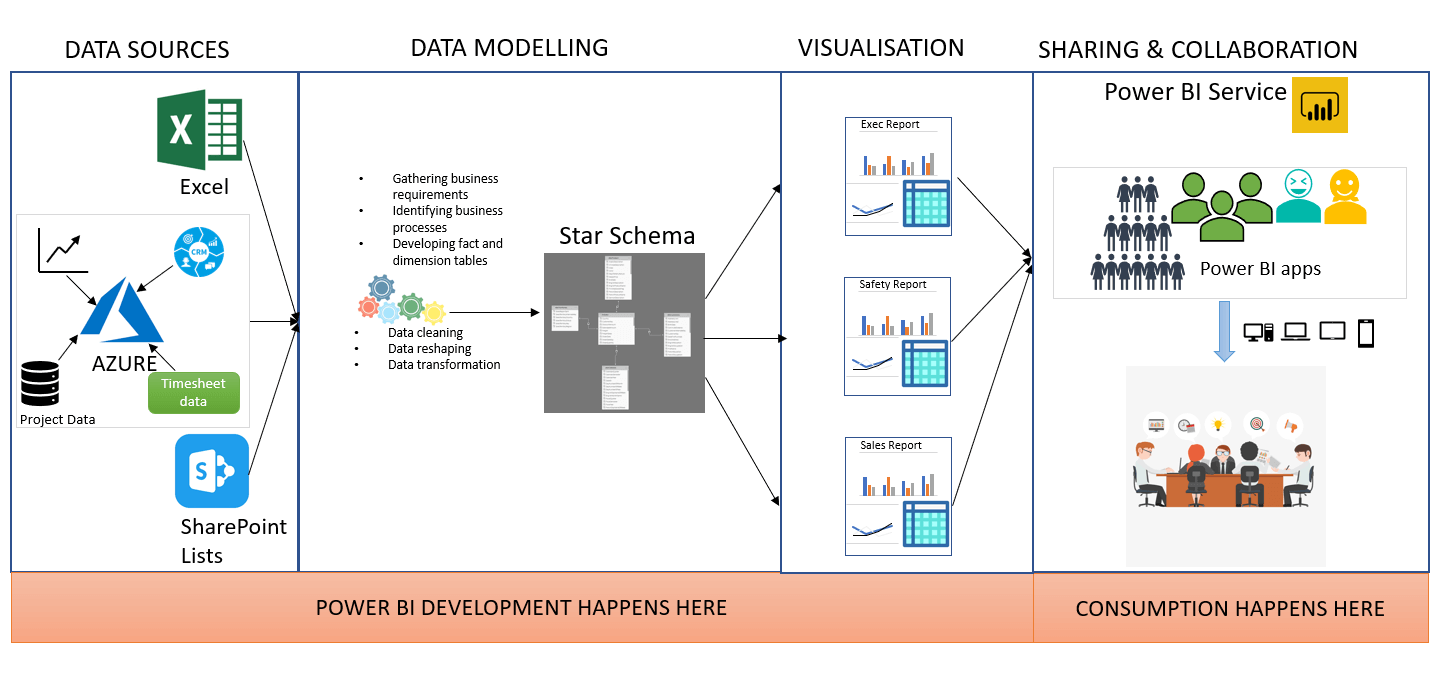 You get the following benefits:
Automated analytics 
No complex spreadsheets or manual reporting
Improved productivity
Employees spend less time wrangling data and more time actioning insights
Cost reduction
Reduce costs associated with maintenance of legacy systems and adopt scalable and agile technologies
So what are you waiting for ? Give us a call today to have analytics at your fingertips right now !
POWER BI DEPLOYMENT IMPROVEMENTS
Are you facing any of these challenges ?
If you are, then;
What are you doing to ensure you have the right security model applied in your Power BI models ?
What are you doing to ensure your DAX calculations are correct ?
How are you ensuring you have the single source of truth in your Power BI models ?
Fear not, for we can help alleviate your concerns with your Power BI deployment by implementing our "back to basics" approach. The approach includes the following:
Reviewing your existing architecture and recommending the appropriate one for your organisation
Conducting requirements gathering workshops to identify facts, dimension, and granularity of your data model
Developing a dimensional model for your data
Extracting data from source systems, transforming it, and loading it into an appropriate layer
Calculation of KPI's and report measures using DAX
Designing reports and dashboards using visual best practise principles
Applying the right organisational security model to your data and sharing with the correct stakeholders

Call us today to make sure you are not spending more time and money on duct-taping your deployment !